Data Decisions Group has been conducting primary marketing research studies for over three decades. That's a lot of survey data! For many years, these meticulously and methodically collected survey results, and the ensuing insights, were our only deliverables to our clients. Not anymore. In 2018, the best solutions we have to offer our customers often begin with the marriage of survey data and some other data source.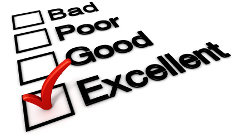 "I have a lot of data on file about my customers, but I'm not really sure how it helps me to append it to my survey data."
Survey data tells us a lot. But appending additional data about those respondents to the survey data can help us better understand people's decision-making processes. For example, if we discover within the context of a survey that a particular subset of an energy company's customers are happier with their service than others, appending other customer data may help us uncover the underlying meaning. Perhaps this particular group of customers are all participating in an experimental program using Smart thermostats to help save money on their energy bill, for example. Or they all reside in a particular geographical area that experienced a very mild winter, leading to lower energy costs. Appending additional data helps us peel back additional layers of the onion, beyond what we may have focused on in the survey.
"Sounds great, but I don't really have a lot of information available about my customers. Am I out of luck?"
Not at all. Our decisionPoints database has hundreds of data points on 273 million individuals. Many of our customers choose to append data that's relevant to their business from decisionPoints AND their own proprietary data.
"Okay, sounds good, but if I need to know something, why wouldn't I just ask it in my survey?"
Well, for lots of reasons. Survey lengths have been gradually creeping up for years, and respondent tolerance for long surveys has accordingly dwindled. There are also some pieces of information that your customers may not know, like their zip plus four, or be willing to share, like some of their consumer behaviors. Appending data gives you access to the fuller picture of your customer and allows you to make better marketing and product development decisions.